Experience Counts
DMP and our clients succeed because of our people and their dedication.  We've assembled an experienced, talented, and committed team that focuses on our customers and their unique needs.  Everyone in the organization understands the importance of production, delivery, and exceptional customer relationships at all levels. Many DMP employees have been with our company more than 10 years and have grown in their positions and responsibilities, much as our services have developed and expanded over the past 25 years.
Executive Team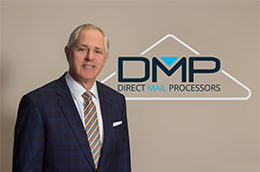 Mike Murray – President, CEO, and Founder
In 1992, Mike Murray started DMP with a coffee pot, a few pieces of used equipment, and no clients.  Today, DMP is the leader in direct response processing services.  Mike remains directly involved with the daily management and operations of the business, as well as overall client satisfaction.  With the DMP team, he instills the same sense of customer focus and relentless excellence that has made DMP successful for more than 25 years.
Outside work, Mike is actively involved in the local community.  He has served on the Boards of Directors for the Community Foundation, Washington County Arts Council, Federal Little League, Pony League, Washington County Junior Basketball, CentraBank, and United Bank.  In addition, he has coached (and sponsored) high school varsity baseball and basketball for many years.  Mike has a bachelor's degree in business from Shippensburg University and has been working in the direct marketing industry for more than 30 years.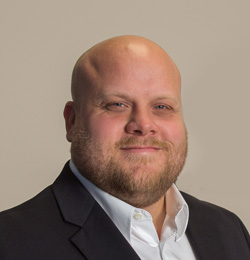 Kevin Crowe – Vice President of Operations
Kevin is responsible for all overall management of the operations including cage, account management, programming, acknowledgement, and data entry areas. He oversees the supervisors, leads, programmers, and clerks and is responsible for ensuring that deadlines are met. Kevin is also responsible for the quality control process and workflow functions. He has been employed with DMP since December 2002. Kevin works to develop business rules, data transmissions, database interfaces, procedures for the data entry/capture process and any needed programming support. Prior to joining DMP, Kevin was employed for three years as Technical Support Manager for Financial Computer Support, Inc. Kevin has a degree in Management and his Master's Degree in Business Administration (MBA).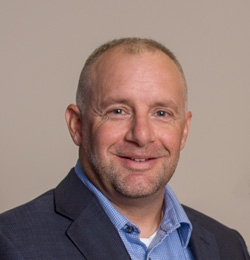 Brian Bishop – Director of Human Resources
Brian oversees DMP's corporate human resources function, which includes recruiting and onboarding new staff; employee development, performance management, and all employee benefits. He joined the DMP Team in 1997 as our HR Director . He was instrumental in the development of our security system and employee vetting process. His driving motivation to achieve and maintain the staffing needs of one of the area's largest employers is complemented by his satisfaction of providing employment opportunities to so many members of the local community. He is a recognized industry leader with a solid background in building teams that perform effectively in all areas of our business. Brian has a degree in Human Resources and spends his "free time" coaching youth sports.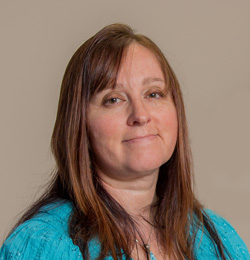 Rorke Eichholz – Executive Assistant
Rorke handles our relationships with the US Post Offices and banks. She has her "finger on the pulse" of all postal items and issues such as business reply balances, express mail shipments, and PO Box fees, along with any banking items and issues. Rorke stays current on meetings and seminars conducted by The United States Postal Service and keeps our staff and clients informed of any Postal Service changes, including rate increases. She was our first employee in 1992 and understands all of the workings of each department. She has taken the lead in exploring and applying new techniques when dealing with remote and local Post Offices and their personnel. Rorke is also a board member of the Washington County Historic Trust and is currently renovating a 1803 springhouse and a 1773 stone farm house.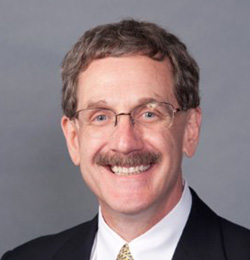 Robb Wanner – Director of Sales & Marketing
Robb is responsible for the initial business relationship and is tasked with understanding your business requirements, improving customer communication and offering the best solutions available. He is focused on building and growing the DMP client base. Robb has been in the direct marketing industry for 35 years and is a frequent speaker at many industry conferences. Prior to joining DMP, Robb was the COO of Columbia Direct Marketing, a creative agency in Annapolis. Robb has a degree in Counseling.
Operations Team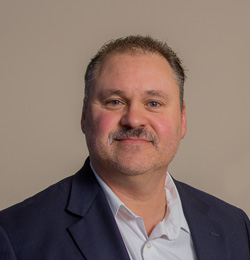 Jay Near – Caging Operations Manager
Jay is responsible for the cage department which includes the management of all supervisors and cage teams. He can be contacted for anything related to the caging process and your processing business rules. Jay has been with DMP for over 17 years. Prior to joining DMP, Jay was the Plant Manager at Forms Direct. Jay has been in direct marketing for over 31 years. Jay has completed and continues to attend management training classes with concentrations in Management, Supervision, Time Management and Logistics.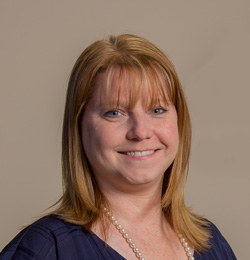 Holly Poper – Deposit Operations Manager
Holly is responsible for the scan department, deposits to the bank as well as overseeing the credit card processing area. She can be contacted for anything related to scanning, bank deposits or credit card transactions. Holly has been with DMP for over 23 years and was one of the first ten employees of DMP. Holly has completed and continues to attend management training classes.
Mike Perry – Network Administrator/Programmer
Mike is responsible for the entire network system and for keeping the credit card network PCI DSS compliant. He has 5 years of experience working in the IT field and has 3 years of experience as a network administrator, installing and maintaining Microsoft SQL Server, Microsoft Exchange Server, and Microsoft Windows servers. Also, Mike currently administers our Cisco firewalls, Cisco switches, our credit card processing servers, and all Windows workstations.
Wayne Wilson – Donor Relationship Manager
Wayne is responsible for managing DMP's Donor relationship area, as well as our corporate Quality and Training process. He manages a staff of Quality Technicians who ensure the highest level of quality and accuracy for our clients. Wayne brings cutting edge problem-solving tools and techniques to help identify and address issues. Prior to joining DMP, Wayne successfully implemented and maintained ISO 9001 certified Quality Systems.  He has a degree in business.
Jason Clark – Data Capture Operations Manager
Jason leads our Data Capture operation. He is from Richmond, VA and received his Bachelor's degree in Psychology at Virginia Commonwealth University. Jason previously worked for more than 14 years in transportation and warehouse operations in the New England and Mid-Atlantic areas. Outside of work, Jason enjoys anything outdoors including fishing, kayaking, camping, and ice hockey.